UNRELEASED

Please Note.
The *Listings* section is simply what is printed on the disc listing.
It may NOT actually be what is ON the disc. This is covered in the Info/ Problems section.





The Space Movie
Two Disc Set - Unreleased (1979) Virgin VIRV 00164



Listing:
Disc 1:
1. The Orchestral Hergest Ridge (Part One)
2. The Orchestral Hergest Ridge (Part Two)
recorded live, London 09/12/74
3. Ommadawn (Part One)
4. Ommadawn (Part Two)
remixed version
5. John F Kennedy (speech)

Disc 2:
1. The Orchestral Tubular Bells (Part One)
2. The Orchestral Tubular Bells (Part Two)
recorded live, London 09/12/74
3. Incantations (Part One)
4. Incantations (Part Two)
5. Incantations (Part Three)
6. Incantations (Part Four)
all remixed versions

Info/Problems:
Direct rips from the acetates. As such they are a little crackly in places.
They could use a little remastering, if only in the quieter sections.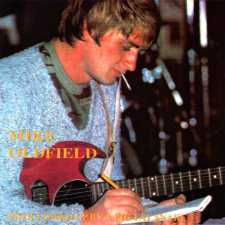 Swollowed up by a big fat snake (Tartan Productions)



Listing:
1 Froggy went a-courting
2 Wrekorder Wrondo
3 The Orchestral Hergest Ridge Part One
4 Blue Peter Different mix
5 Five Miles Out - First mix
6 Adlib track
7 Extract from the Orchestral Tubular Bells incl: Sailor's Hornpipe
8 The Bell - Spanish version
9 Live orabidoo
10 When the night's on fire - Rough Mix
11 From BBC TV 1989
12 Moonlight Shadow - Acoustic Version
13 Australian TV 11,92
14 QE2 / Portsmouth Live


Overall;
A very good, well transferred selection of very rare tracks on this disc.
The rough mixes of Five Miles Out and Night's On Fire *alone* make this a must have disc.
The live Orabidoo is superb and the Australian TV track is very interesting indeed!
(Any info on where this comes from exactly would be nice!)

Info/Problems
Track 1 is the Ordinary release, (NOT the German one where Mike *doesn't* sing "There's bread and cheese upon the shelf.)
Track 3 is actually Orch HR part TWO. (And is a little *muffled*)
Track 4 has the *refined* ending (but is *almost* distorted)
Track 6 This is complicated...See below...
Track 7 is taken from the *Official* release.
Track 8 Cuts in very quickly. Sounds like it is the *instrumental *Bell* with a spaniard doing a voice over.
(The voice is slightly distorted. I doubt if this was ever an official release, or even a demo)
Track 9 *May* be the *US Premier of Orabidoo*. (It is exactly the same track that is described as such on the *Lost In Space* Bootleg) According to Stefano Paolucci it is from the Bootleg "My Father's Place" (Live in Roslyn)
Track 11 Is *Innocent*, (Mike on Acoustic and Anita), from ITV Breakfast Television (TVAM IIRC)
(Special prize to anyone who can tell me what Fromnificent means !!) ;')
Track 12 Is the version of Moonlight Shadow from the 'Colombian Volcano Concert' video (Hendring: HEN 2 086)
(Brief interview with Anne Nightingale.)
Track 13 Two different Tubular Bells and TB2 comparisons on Acoustic... (Nice!) With interviews and totally ad libbed bit!
Track 14 This track , I have conflicting info for. (Martin Bauml says this is from the QE2 tour, January 1980, Hannover; Germany. and Stefano Paolucci claims it is from "Live in milano (Velodromo Vigorelli) 8/7/81)


Now then..Track 6...
'Adlib-track', is a composition from a Dutch guy named Erik Visser.
The original title of the piece is 'Variaties op een dame' (variations on a lady).
At the time Visser wrote this piece (I think, late seventies), he was member of a Dutch band 'Flairck'.
It was released on a LP from Flairck with the same title.
It is actually debateable whether this is even Mike and the Orchestra or not! (I swing to the.... "Not Mike at all, side.")

Thanks to Stevie B for ITV info ! ;')






I Met A Sweet Senora In Barcelona



Listing:
1 Don Alfonso
2 I know what I like
3 Dance of the Daonhe Sidhe
4 Sally/Punkadiddle
5 Passed You by
6 Don Alfonso (German Version)
7 Tubular Bells Demo bits
8 Polka/ Ratezky March (Live)
9 Fanny Planxty Power
10 Alright Now
11 Royal Wedding Anthem
12 Pastosi
13 Ommadawn 12 Bar Blues
14 Tubular Bells Demo
15 Auld Lang Syne


Info/Problems
This and *Balm for the Waking Dead* are identical* AFAIK !

Track 2 Is taken from a Marillion Anti-Heroin Gig (More below, in the *cassettes* section.)
Track 4 Is the Original Version of Sally/Punkadiddle from the first pressing of Platinum. (One of the best rips I have heard.)
Track 10 Is taken from a magazine flexidisc!

Info below taken from bootleg's booklet!
Track 7: Demo bits from BBC 2 (Steve Wright Show 24.08.1992)
Track 12: Duet with Diego Cortes, Spanish TV 09.07.1981
Track 13: BBC FM 1985
Track 14: Demo from Nick Campbell Show December 1989


Thanks to Johann Tsivis for the booklet info.






Balm for the Walking dead



Listing:

1: Don Alfonso
2: I Know What I Like
3: Dance Of The Daonhe Sidhe
4: Sally (I'm Just A Gorilla)
5: Punkadiddle
6: Passed You By
7: Don Alfonso
8: Tubular Bells
9: Polka-Radetzky March
10: Fanny Planxty Power
11: Alright Now
12: Royal Wedding Anthem
13: Pastosi
14: Ommadawn
15: Tubular Bells
16: Auld Lang Syne
Overall

This disc is quite well recorded and transferred, but there are one or two problems..

Info/Problems

A lot of this disc is repeated stuff... It appears to be the above disc, *I Met A Sweet Senora*, under another name!

Otherwise...
Track 16 is from an Austrian TV program. (The same version as on Sweet Senora)

Thanks to Stefano Paolucci for info on track 16.






Cow jumps over the moon



Listing:
1 The Sallyangie: Two Ships
2 The Sallyangie: Colours Of The World
3 Soundcheck Stuttgart 1984.3.10
4 Theme From Ommadawn (American single version)
5 Lol Coxhill: Don Alfonso
6 Tubular Bells Part 1 (Closing Section) (Live QE.Hall 1973))
7 Edgar Broughton Band: Thinking Of You
8 Innocent (Unplugged:Nick Campbell Show 1989)
9 All You Need Is Love(BBC 1977)DEMO bit's of OMMADAWN
10 In High Places. Etude (Live Goteborg 1982.9.25)
11 Kevin Ayers & Mike Oldfield: Reach For The Skies(ENGLAND Film Soundtrack)
12 Kevin Ayers, David Bedford & Mike Oldfield: Orrible Orange
13 Tom Newman telephone interview: Verse Of Sad Sing


Info/Problems


Tracks 1 & 2 are the *Single Only* Tracks from Mike and Sally Oldfield's Sallyangie.
Track 4 *may* be the *single edit* of Ommadawn (With the *gong* ending)
Track 7 is from the Edgar Broughton Band (Meat cover) album (Emi/Harvest SHVL 791). Mike plays Mandolin only on this one track.
Track 8 I would be surprised if this *wasn't* the TVAM version of Innocent, and NOT from the Nicky Campbell show.
Track 11 I have no knowledge of... and would *Like* some! ; ' )






She Wore Hurt Surprise




Listing:
1 Family Man (Acetate Version)
2 Mount Teide (Acetate Version)
3 Tubular Bells (Medley / U.S. promo)
4 Hergest Ridge (Excerpt)
5 Mistake (Live)
6 Aircraft Noise
7 Kopya
8 The Shadows: Moonlight Shadow
9 Punkadiddle (Live)
10 Kevin Ayers: Live In Hilversum (3 Tracks)
11 Silent Night (Live)
12 O Sole Mio (Live)
13 Blaydon Races (Live)
14 Shadow On The Wall (Live)
15 Gong: Downwind (Live)
16 Robert Wyatt: Little Red Robin Hood Hits The Road

Info/Problems


Track 5 is from 6:55 special (UK TV)
Track 6 is the *other* ending to Tubular Bells* (With an aeroplane noise over the top of it)
Track 8 does not have any Mike content
Track 11 is live in Dortmund 20/12/1980
Track 12 is live in Livorno 10/07/1981
Track 13 is live in Newcastle (City Hall) 22/05/1980 Track 15 is from the Album *Pierre Moerlen's Gong LIVE* (Arista 202 205) Mike reprises his role on Guitar from the studio album of the same name, on the track *Downwind*)
Track 16 is taken from the Robert Wyatt album, *Rock Bottom* (Virgin VGD 3505) - (Double album release with *Ruth is stranger than Richard*... the second album has NO Mike content).
Mike plays guitar on this single track.

Thanks to Stefano Paolucci for some track info on this one.






Tubular Rarities. (Incorporates *Amazing, Great Stuff*)




Whereas I have never *seen* this bootleg, I DO have general info on it...

Listing:
1 Mike Oldfield's Single (De-vinyled Version)
2 Dark Room Sequence
3 Pran's Last Night
4 When The Night's On Fire (Early Demo-Vocals By Barry Palmer)
5 When The Night's On Fire (Alternative Version-Vocals By Bonnie Tyler)
6 Far Country (Demo)
7 Innocent (Demo)
8 Earth Moving (Demo)
9 Fed Up (Early Version Of Gimme Back)

The Making Of Tubular Bells II

10 Glockenspiel
11 First Electric Guitar (1)
12 First Electric Guitar (2)
13 First Electric Guitar (3)
14 Bass (1)
15 Bass (2)
16 Bass (3)
17 Acoustic Guitar
18 Second Electric Guitar
19 Keyboard

The Early Stages Of Tubular Bells II
20 Sentinel
21 Clear Light
22 Blue Saloon
23 Sunjammer
24 Red Dawn
25 Weightless

Bonus Track
26 Sad Sing (Tim Cross Version)

Overall:

A Nice disc....

Info/Problems
Track 1 is the vinyl release, ripped and made cleaner.
Tracks 2 and 3 are ripped from the film *The Killing Fields*
Tracks 4 to 9 are well worth having!
Tracks 19 to 19 are Mike rehearsing and playing around with early TB2 bits and pieces.
(NOTE: I do not know if this disc contains the FULL guitar rehearsal where Mike swears loudly whilst making mistakes!)
Tracks 20 to 24 are early versions of studio TB2 tracks. (Weightless is gorgeous!)
Track 26 is actually the Tom Newman song from the album *Fine Old Tom* (Virgin V2022), and nothing to do with Tim Cross at all

NOTE: I am unsure, but I *assume* Sentinel is the commercially released track *Early Stages*. (At least it *is* on Amazing Great Stuff.)
Thanks to Posh! for some of the info on this one.






No Picture For This One
More Amazing Great Stuff



This is a recording made (I think) by Tom Newman of rehearsals for the TB2 premier concert. The second half is a recording of the Nottingham Pallais TV Special
Listing:
1. Warm Up
2. Sentinel
3. Dark Star
4. Clear Light
5. Blue Station
6. Sunjammer
7. Red Dawn
8. The Bell
9. Tom Is Speaking
10. Sentinel (Warm Up)
11. The Bell
12. Moonshine
13. Reprise
14. Platinum
15. Tubular Bells part I
16. Tubular Bells part II
17. Mirage
18. Ommadawn

Info/Problems As stated above, this is a rpviate recording made by Tom Newman, listening to his commentary, it is not too hard to imagine that this could well be taken from an actual 'video' recording. Be nice to know if 'that' is out there somewhere!
From track 14 is a recording made for UK television, edited from a gig at the Nottingham Palais. The edits are noticeable during tracks 15 and 18. The end to Ommadawn is a pretty good one on this show. this show 'is' out there on CDR/DVD.






Treasure Box



Listing:
1: Inside my head
2: Radio Hamburg Radio ID
3: TBIII Unplugged
4: Iona
5: Taurus II Live
6: Grenadiers
7: The British Grenadiers
8: Day of the Pecherons
9: Dansk Dance
10: Sutton Hoo
11: Five miles out
12: Ommadawn
13: Soundcheck Preston Guildhall
14: Incantations/ Hergest Ridge live
15: Punkadiddle/ Blue Danube
16: Shadow on the wall live
17: The Bell Spanish Version


Info/Problems:
What I *do* know....
Track 4 is from the *Skids* Album, Joy
Track 8 is from the Tom Newman album, Fine Old Tom
Track 15 is from the 'Mirage' bootleg... see above.
Track 17 is pretty self explanatory.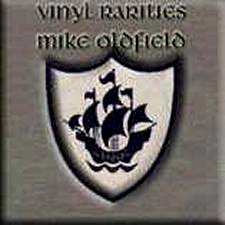 Vinyl rarities





Listing:
1 In Dulci Jubilo (For Maureen)
2 Pipe Tune
3 Ommadawn (excerpt)
4 Froggy went a-courting
5 Blue Peter (Refined Ending)
6 Don Alfonso (Short version)
7 Family Man
8 I Got Rhythm (Remix)
9 Guilty
10 Passed You By
11 Don Alfonso (Long Version)
12 Froggy Went a-courting (diff vocal)
13 Shine
14 Picturers in the Dark
15 Blue Peter (remix)
16 Extract from tubular Bells
17 Wrekorder Wrondo
18 In Dulci Jubilo
19 Into Wonderland
20 Portsmouth
21 Vivaldi Concerto in C


Info/Problems:
Al tracks are the UK 7" releases except:
Track 3 French 7"
Track 4 German 7"
Track 8 'Impressions' album version
Track 10 'Where would you rather be tonight' version
Track 15 'Mike Oldfield's Wonderland' version






Comprehensive



A collection of 110 of the more difficult to get Mike tracks.
Collected by Posh!

(No, I don't have the listing! And wouldn't put it all here if I did! But if I ever 'do' get it I will make it available as a downloadable txt file.)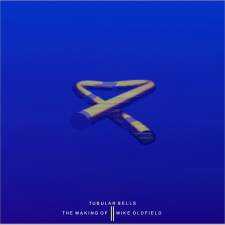 The Making of TB 2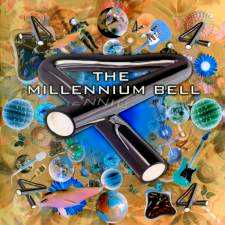 The Millennium Bell DEMO





The slightly different first 'take' of this album.
Includes the 'Churchill' Broad Sunlit Uplands. And different vocals on Amber Light.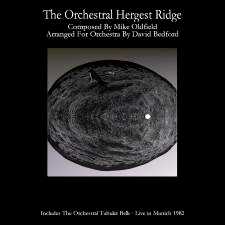 The Orchestral Hergest Ridge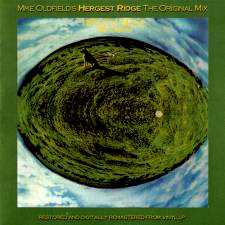 The Original Hergest Ridge



This is the original mix of the album, now unavailable.






Tubular Bells III - WEA Demo pressing



The Millennium Bell - Promo Disc