ODDITIES

Please Note.
The *Listings* section is simply what is printed on the disc listing.
It may NOT actually be what is ON the disc. This is covered in the Info/ Problems section.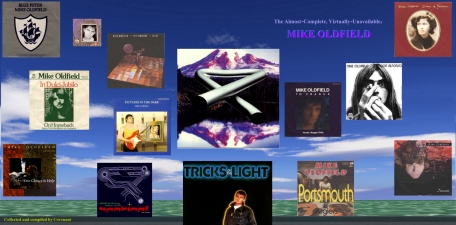 The Almost-Complete, Virtually-Unavaiable; Mike Oldfield



Made by yours truly. The best versions of the hardest to get stuff.
I'll list this once I dig it out from wherever it is.






"Then and Now" 1999 Tourbox




A labour of love from Posh! productions.
A Boxed set of CD's contaiing (almost) ALL of the Then and Now concerts in MP3 format.
Obviously the quality varies from gig to gig.

Tour Box Listing...
Disc 1:

Budapest 18/6/99

This CD also contains...all of the slideshow files (and the Divx codec REQUIRED to run the whole project)

CD 2

Vienna 19/6/99
Hanau 20/6/99
Dresden 24/6/99
Bielfeld 27/6/99
Bonn 28/6/99
Donostia (San Sebastian) 1/7/99
Valencia 2/7/99
Murcia (San Javier) 3/7/99

CD 3

Ubeda 4/7/99
Barcelona 6/7/99
Leganes (Madrid) 8/7/99
Paris 12/7/99
Birmingham 14/7/99
Udine 17/7/99

CD 4

Singen 19/7/99
Munchen 21/7/99
Leipzig 23/7/99
Katowice 25/7/99
Stockholm 27/7/99
La Coruna 31/7/99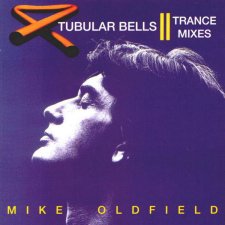 Tubular Bells II Trance Remixes
Kaleidescopic Music Rome (MT 18)



Listing:
1. Part I
2. Part II
3. Part III
4. Part IV
5. Part V
6. Part I (revisited)
7. Part V (revisited)
8. Part II (revisited)

Info/ Problems:

Mixed by Limbo Phonic and Odd cut.
All of these tracks are pretty much the usual *Techno/Ambient* style remixes
Whereas the cover alludes to Tubular Bells II, most of them owe more to Tubular Bells than it's sequel.








Treasure Box



Listing:
1: Inside my head
2: Radio Hamburg Radio ID
3: TBIII Unplugged
4: Iona
5: Taurus II Live
6: Grenadiers
7: The British Grenadiers
8: Day of the Pecherons
9: Dansk Dance
10: Sutton Hoo
11: Five miles out
12: Ommadawn
13: Soundcheck Preston Guildhall
14: Incantations/ Hergest Ridge live
15: Punkadiddle/ Blue Danube
16: Shadow on the wall live
17: The Bell Spanish Version


Info/Problems:
What I *do* know....
Track 4 is from the *Skids* Album, Joy
Track 8 is from the Tom Newman album, Fine Old Tom
Track 15 is from the 'Mirage' bootleg... see above.
Track 17 is pretty self explanatory.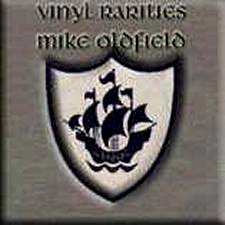 Vinyl rarities





Listing:
1 In Dulci Jubilo (For Maureen)
2 Pipe Tune
3 Ommadawn (excerpt)
4 Froggy went a-courting
5 Blue Peter (Refined Ending)
6 Don Alfonso (Short version)
7 Family Man
8 I Got Rhythm (Remix)
9 Guilty
10 Passed You By
11 Don Alfonso (Long Version)
12 Froggy Went a-courting (diff vocal)
13 Shine
14 Picturers in the Dark
15 Blue Peter (remix)
16 Extract from tubular Bells
17 Wrekorder Wrondo
18 In Dulci Jubilo
19 Into Wonderland
20 Portsmouth
21 Vivaldi Concerto in C

Info/Problems:
Al tracks are the UK 7" releases except:
Track 3 French 7"
Track 4 German 7"
Track 8 'Impressions' album version
Track 10 'Where would you rather be tonight' version
Track 15 'Mike Oldfield's Wonderland' version






Explosed



Viareggio - The Fairlight Mixes
(Viareggio 84)



Listing:
1. In High Places
2. Five Miles Out
3. The Lake
4. Saved by a Bell
5. Tricks of the Light

Basically, this is the output from the Fairlight during the Viareggio concert !






Instrumental Moments



Later! - With Jools Holland
(BBC TV)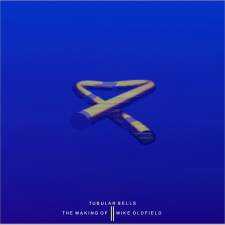 The Making of TB 2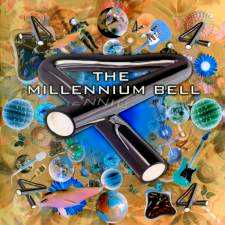 The Millennium Bell DEMO





The slightly different first 'take' of this album.
Includes the 'Churchill' Broad Sunlit Uplands. And different vocals on Amber Light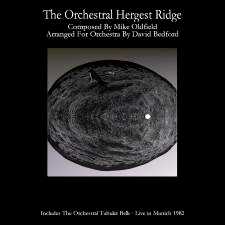 The Orchestral Hergest Ridge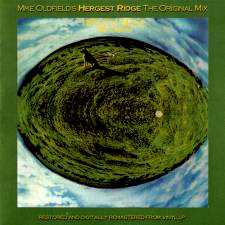 The Original Hergest Ridge



This is the original mix of the album, now unavailable.






Tubular Bells III - WEA Demo pressing



Across The Threshold
(BBC Radio)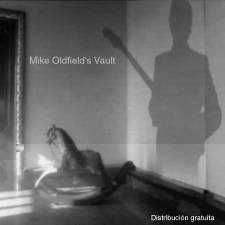 Mike Oldfield's Vault
(Video Collection)







STILL TO BE ADDED

Ultimate Platinum
TR3s Lunas II -- -- -- Return to The Origin -- -- -- Music VR The Album